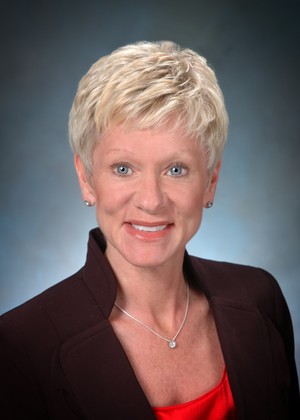 Rhonda Jean
Finby
Managing Director - Investments
Rhonda Jean Finby, Managing Director – Investments, with a CERTIFIED FINANCIAL PLANNER™ (CFP®) designation, a Certified Investment Management Analyst (CIMA®) designation, and a CHARTERED RETIREMENT PLANNING COUNSELOR (CRPC®) designation is a Senior PIM Portfolio Manager at Well Fargo Advisors in Long Beach, California. She holds Series 7, 63, and 65 registrations, and the California Insurance license. Rhonda earned her Bachelor of Science Degree in Finance at California State University, Long Beach. She earned her Master of Science Degree in Financial Planning, with an emphasis on Retirement Planning, and her CFP® designation, from the College of Financial Planning, Denver, Colorado.  Rhonda has more than 28 years of experience in the Retirement and Financial Services Business.
National Recognition:
Rhonda was selected in 2006, 2007 and 2008 as a "TOP 100 Women Financial Advisors" in the United States by BARRONS, the DOW JONES Business and Financial Weekly Publication. This prestigious award has listed her standing as high as 38 out of 100.  Criteria was based on quantitative and qualitative criteria as well as by examining regulatory records and talking with peers, supervisors, clients and the advisors themselves. Portfolio performance is not a criterion because most advisors do not have audited track records.
Also, according to BARRONS, in 2009, Rhonda was number 90 in the top 1,000 Financial Advisors, including men and women, in California.  The number of advisors shown for each state is based on the total population of the state, so larger states have larger listings. The rankings reflect assets under management, revenues, quality of the advisors' practices and other factors. Total assets are all assets overseen by the advisor's team, including some that are held at other institutions. Assets managed for institutions are given less weight in the scoring. Portfolio performance is not a criterion because most advisors do not have audited track records. Criteria was based on more than 3000 filtered nominations from more than 100 investment, insurance, banking and other related independent financial service firms.
Rhonda's top rankings have garnered favorable reviews by the Orange County Register and the Los Angeles Times.  Rhonda has been featured as an author and as an interviewee in the following magazines:  Atlanta Business Journal, California Broker Magazine, Financial Planning Magazine (Wall Street issue), Registered Representative Magazine, and Senior Life Magazine.  Rhonda has made guest television appearances on FNN and on the Business Cable Channel. She has appeared in two corporate training videos, "Corporate Retirement and Financial Planning Program" and "Corporate Training Program."